Costa Cruise Singapore
Costa Cruise Singapore. Costa Cruise Ships
Costa Cruise is Europe's largest cruise operator. Authentically Italian in its hospitality, design and entertainment, there are 14 Costa Cruise ships in its fleet. Costa Cruise Singapore sailings usually use the Costa Victoria and Costa Fortuna.
---
Costa Fortuna
Costa Fortuna is one of the two ships in the fleet's Fortuna (Triumph) Class. Besides Costa Fortuna, the other ship in this category is Costa Magica.
Costa Fortuna was built in 2003 with a gross tonnage of 102,587. It has a capacity to accommodate 3,470 people (by number of beds) in its 1358 cabins. There are 464 cabins with private balcony and 58 suites with private balcony. 27 of its cabins are handicap-friendly). 1027 crew are dispatched to serve guests onboard this massive ship.
Here are some of its main facilities: adult swimming pools, 1 child pool, Jacuzzis, water slide, jogging track, sports courts, restaurants, theatre, bars, casino, disco, library, shopping centre and more.
Costa Victoria
Costa Victoria is the sole ship in the Victoria class. Built in 1996, it has a gross tonnage of 75,166.
Refurbished in 2004, it now has 964 cabins, with 242 of them having a private balcony and 20 suites. Costa Victoria has a capacity of 2394 persons (based on number of beds) with a crew of 790 people.
Here are some of its key facilities: swimming pools, Jacuzzis, sports courts, jogging track, Spa, fitness centre, restaurants, bars, disco, casino, theatre and more.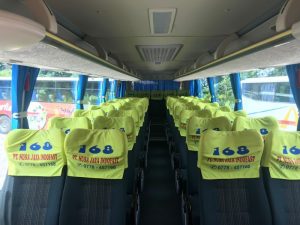 Batam Bus Rental
If you're travelling in Batam with a large number of people in your group, a Batam bus rental is your solution. We are the biggest supplier of buses in Batam, with a fleet of more than 70 vehicles (buses, coaster buses, minivans, cars) Whether you want to charter bus in batam for a point-to-point transportation,…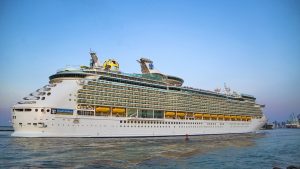 Royal Caribbean Cruise
Royal Caribbean Cruise is an American cruise line and the world's second-largest cruise operator. Royal Caribbean Cruises Ltd owns 3 main cruise brands: Royal Caribbean International, Celebrity Cruises and Azamara Club Cruises. Royal Caribbean Singapore Cruise For the South East Asian Routes that leave from Singapore, the Voyager of the Seas will be used…