Batam Transport
Batam Transport. Batam Transport Service. Transport in Batam.
Although Batam is a much bigger island than Singapore, batam transport system is inferior to Singapore's. This is why domestic and international travellers in Batam prefer to rely on private vehicle rental with driver.
Nevertheless, this page will cover both the public transportation in Batam as well as private batam transport service.
Transport in Batam
Taxi
In Batam, there are a few options of taking a taxi. There are licensed taxi operators as well as 'unlicensed' taxi operators. Licensed taxis have yellow license plates and have company brands names and logos plastered all over the car.
Do note that while some taxi operators charge by the meter, some use fixed rates based on the distance. If you're taking a licensed taxi that uses fixed rates, be sure to negotiate and agree on the fare before the trip.
We'd suggest that you use a licensed taxi operator if you must take a taxi in Batam. The most reputable taxi operator in Indonesia is Blue Bird and you can find their taxis everywhere in Batam.
---
Ojek
If you're feeling adventurous and travelling with some friends, you can consider taking this unique mode of transport in Batam. An Ojek is simply a motorcycle taxi where the customer sits as the pillion and the driver drives the motorcycle.
One advantage of taking the ojek is its low cost. It costs a lot less than a taxi, between Rp. 10,000 and Rp. 70,000 (depending on the distance). You can spot the Ojeks at outdoor parking lots of shopping centres, ferry terminals and tourist destinations.
Due to the traffic conditions and driving style in Indonesia, taking the Ojek should be a tourist's last resort.
---
Public Bus
There are 3 categories of public transport in Batam.
1. Carry
This is a private bus company that's regulated by the government. It's in the form of a minivan that can transport between 8 to 10 people. It's called 'Carry' because it uses the old Suzuki Carry van model.
Just like in all other parts of Indonesia, the unique thing about this 'angkot' (city transportation) is that passengers can board and alight the vehicle anyway along the fixed routes. The 2 main routes are:
Yellow Carry Route
Batamindo Industrial Park (Muka Kuning) and Bengkong, via Batam Center
Brown Carry Route
Sagulung to Batamindo Industrial Park (Muka Kuning), via Batu Aji
Price: Rp. 2.000 – Rp. 6.000 (subject to distance)
---
2. Bimbar
Bimbar is a private city transport that's also under the government regulation, just like Carry. It's slightly bigger vehicle that can accommodate up to 16 people. The Bimbar plies 3 main routes:
Blue Bimbar Route
Jl Dapur 12 Sagulung to Nagoya via Batam Center
Red Bimbar Route
Jl Dapur 12 Sagulung to Nagoya via Sukajadi
Pink Bimbar Route
Jodoh to Nongsa via Batam Center
Price: Rp. 5.000 – Rp. 15.000 (subject to distance)
---
3. Trans Batam bus
The Trans Batam Bus is the public bus operated by the government. Unfortunately, it does not cover all areas, districts and routes in Batam. Unlike the city transports (Carry & Bimbar), Trans Batam Bus has fixed routes and fixed stops. The waiting time for a bus can be as long as 30 minutes.
Price: Rp. 4.000 (fixed, within the city). Rp. 15.000 (to and from the airport)
---
Private Vehicles
If you're travelling in Batam with your family, friends, company or group of travellers, you definitely need to get a private vehicle.
For comfort, convenience and safety, check out our Batam Bus Rental Service and also other vehicles service. All our transport service comes with a professional driver and inclusive of parking, entrance and fuel fees. You can choose to rent for a one-way transportation, half-day use (4 hours) or a full-day use (8 hours).
We are the biggest supplier of buses on Batam island. Whether you're looking for a 14-seater minivan, 24-seater coaster bus, 40-seater bus, 45-seater bus or 50-seater bus, we have them all!
[Image & link to Batam Bus Rental page]
Batam Bus Rental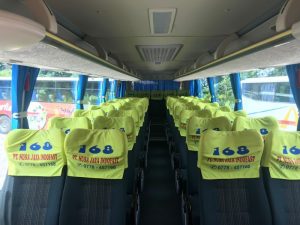 Batam Bus Rental
If you're travelling in Batam with a large number of people in your group, a Batam bus rental is your solution. We are the biggest supplier of buses in Batam, with a fleet of more than 70 vehicles (buses, coaster buses, minivans, cars) Whether you want to charter bus in batam for a point-to-point transportation,…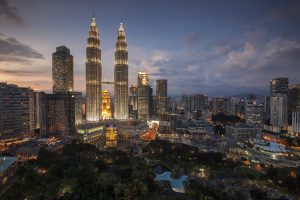 Motogp Sepang Malaysia Tour Package
MotoGP is the highest of the 3 main classes of international motorcycle racing, the other two being Moto2 and Moto3. Started in 1949, MotoGp (Grand Prix Motorcycle Racing) is a worldwide international event and competition. Every year, 18 or 19 Grands Prix will be held in various circuits all over the world. Since 1999, Sepang…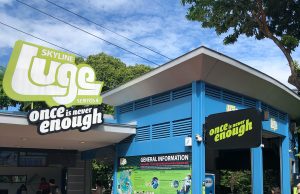 Sentosa Skyline Luge
The Luge is a half-go kart, half-toboggan ride down a descending track in Sentosa. Riders can control the ride by pulling the handlebars to brake or pushing them to accelerate. You can try out the 688-meter Dragon Trail or 628-meter Jungle Trail. You'll also get to try the Skyride where you can get a bird…