Royal Caribbean Cruise
Royal Caribbean Cruise. Royal Caribbean Singapore Cruise
Royal Caribbean Cruise is an American cruise line and the world's second-largest cruise operator. Royal Caribbean Cruises Ltd owns 3 main cruise brands: Royal Caribbean International, Celebrity Cruises and Azamara Club Cruises.
Royal Caribbean Singapore Cruise
For the South East Asian Routes that leave from Singapore, the Voyager of the Seas will be used for most of 2018 and 2019.
In late 2019 and most of 2020, guests will be taking the Quantum of the Seas for itineraries that start from Singapore.
Royal Caribbean Cruise Ships
Voyager of the Seas
Voyager of the Seas is Royal Caribbean International's main ship in its voyager category. Back in her maiden voyage in 1999, it was the largest cruise ship in the world. Although it's no longer the world's biggest cruise ship, it's still a giant man-made wonder with 15 decks (storeys).
Voyager of the Seas has the first rock-climbing wall on a cruise ship and first ice-skating rink at sea. Other facilities include: casino, theatre, library, outdoor pool, whirlpool, surf simulator, in-line skating, basketball court, 9-hole mini golf, nightclub, sports court, salon, spa, fitness centre, restaurants, bars and more.
This majestic ship has en-suite (internal) restrooms in each of its cabins.
Quantum of the Seas
Quantum of the Seas is one of the pioneer Royal Caribbean ships. It has everything that a world-class cruise ship should have and more!
Some of the Quantum of the Seas' facilities are: Restaurants, pubs, bars, market place, casino, theatre, library, outdoor pool, fitness centre, rock climbing wall and more.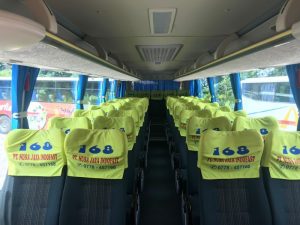 Batam Bus Rental
If you're travelling in Batam with a large number of people in your group, a Batam bus rental is your solution. We are the biggest supplier of buses in Batam, with a fleet of more than 70 vehicles (buses, coaster buses, minivans, cars) Whether you want to charter bus in batam for a point-to-point transportation,…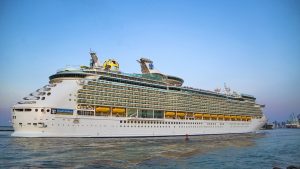 Royal Caribbean Cruise
Royal Caribbean Cruise is an American cruise line and the world's second-largest cruise operator. Royal Caribbean Cruises Ltd owns 3 main cruise brands: Royal Caribbean International, Celebrity Cruises and Azamara Club Cruises. Royal Caribbean Singapore Cruise For the South East Asian Routes that leave from Singapore, the Voyager of the Seas will be used…